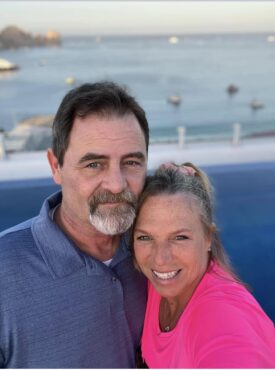 It is with a heavy heart that I write this today. I know that not all of you that are on our Port of Dewatto Page are part of our Port District and many of you are campers at our campground. This is to let the citizens of the Port of Dewatto know that may not have heard already, that we lost one of our beloved Commissioners on April 8, 2023.
Ray Mow was commissioner for the Port of Dewatto from 2017 right up to his death this year. He was the Chairman on the board of the three commissioners.
Ray was an established architect and lifelong Washingtonian after his family moved here from Idaho at a young age. He was active in his boy's lives as a pee wee coach, member of the PTA and on the School Board. He is credited with the building of the Sand Hill Elementary.
Ray had been instrumental in helping keep the Port of Dewatto alive and would have ways to deter conflicts that might arise with the other commissioners or from guests that might be attending. He was respected by all, and a valuable asset to the Port. He had an amazing relationship with his Parents and his boys, Areez, Levi and Mason were the center of his universe. He would take them motorcycle riding including motor cross to Oregon! He would even say at the end of our monthly meetings he had to get home to get dinner for his boys! He would take them fishing on Haven Lake where he lived. He had recently reconnected with Jennifer, the love of his life and enjoying the time they were able to spend together albeit being miles apart. Something you may not have known about Ray was that he loved family style dining at restaurants where he could "break the bread" and no one could run away and they could all engage in conversation. He loved Jesus and would go every Sunday to the CCV church of Avondale. If he was unable to attend, he would hop on through his app on his phone.
He loved his dogs and cat. He loved North Mason County. He loved going for walks down at the Campground. He even enjoyed having campfires at home with the boys. He loved to travel which is something he had not done in the past but was loving it more and more. He especially loved swimming with the dolphins with Jennifer while they were on vacation. He even went snow skiing and traveled to the Grand Canyon, Disney Land, Disney World, Cabo and other fun trips that he had not ever done. He accomplished this all within the last few years, ran his company, spent time with is boys, and still had time to put in at the Port of Dewatto.
Ray Mow was one of our commissioners for 6 years. He will be missed by so many including the Port of Dewatto.
Our sincerest condolences go out to his loved ones and friends at this time.
In loving memory,
Ted Edwards District One
David Haugen District Three
Jeana Crosby, Manager
Joe Newman, Campground Coordinator
Suzanne Newman, Reservations
Kris Tompkins, Volunteer and Neighbor
We will be conducting interviews for District Two after it has been submitted to the paper for candidates.