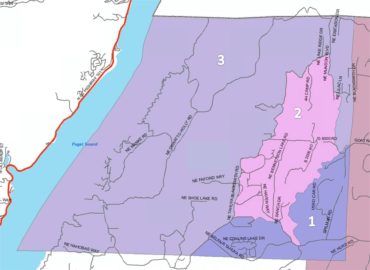 The Port of Dewatto commission is looking to appoint a new commissioner immediately. The district open is #2. (see map to the right)
To clarify if you are in the district, please call 360-372-2695 or e-mail the Port Director, Leanna Krotzer at lkrotzer@portofdewatto.com.
For a description of duties and other details, please e-mail the port director or call the office.
Please send or bring letter of interest to:
Port of Dewatto, PO Box 1483, Belfair, WA 98528 • lkrotzer@portofdewatto.com
Building address and hours:
2501 NE Dewatto Rd., Tahuya, Wa. 98588 • Open Tuesday – Friday: 10am-4pm